1. ICP DAS Indusoft v6.1 CD is released. Users can find Indusoft v6.1 software or driver at CD or the following web siteˇG
http://www.icpdas.com/products/Software/InduSoft/indusoft.htm
2. New Features for InduSoft v6.1ˇG
(1) VBScript Supported :
Embedded VBScript interface, allowing the user to create simple or sophisticated scripts and logics directly
in the objects or background tasks. VBScript also runs under WinCE and Web Thin Client stations.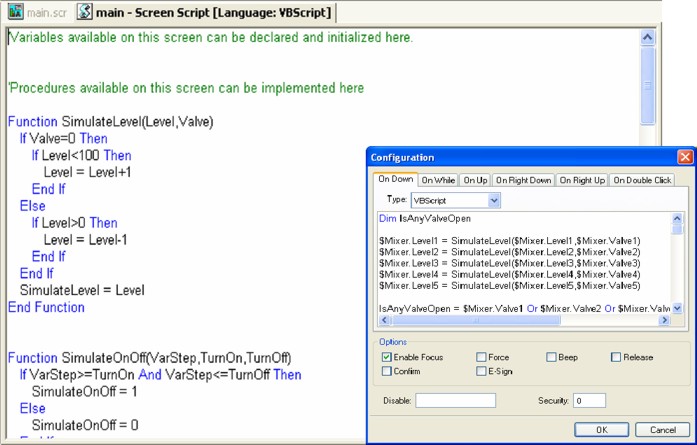 (2) Mutil-Function TrendˇG


Display of multiple curves simultaneously


Support for different Data Sources, such as Tag, Batch, Database and Text File


Simultaneous display of an unlimited number of data points. This feature might be limited by the hardware
used since available memory and performance will vary.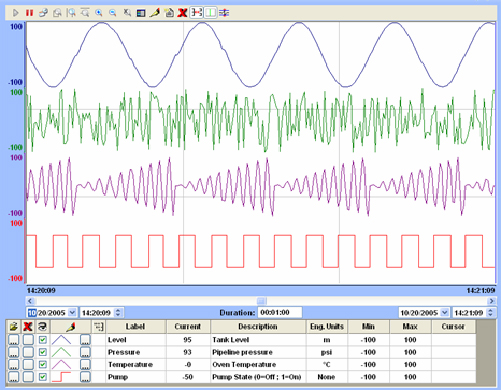 (3) Database / System RedundancyˇG


Support for third-party SQL Relational Databases such as SQL Server, MS AccessˇBExcel, Oracle,
Sybase and others, via standard ADO.NET Providers.


Embedded ADO.NET interface for all history tasks (Alarms, Events and Trends) as well as for the native
Grid object.


Database connectivity from any platform supported by IWS or CEView (including Windows CE and Pocket
PC), through the unique Studio Database Gateway, whick provides connection to the database through a
standard TCP/IP link.


Support for Secondary Database in the modes ˇ§Redundancyˇ¨ or ˇ§Store and Forwardˇ¨ increasing the
reliability of the system and avoiding loss of data.


When Primary Control system broke down, the secondary control system will take over the control
automatically.